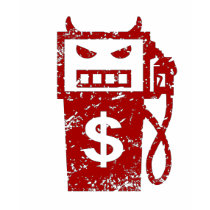 For a 15th straight week, the national average retail price of diesel rose 3.7 cents to $3.908 a gallon during the week ended March 14, according to the U.S. Department of Energy's Energy Information Administration.
The price is the highest since Sep. 29, 2008, when it was $3.969. The national average price is 98.4 cents higher than the same week last year.
Prices increased in all regions, although at a lower pace than the two previous weeks when double-digit gains were reported. California led the way, rising 4.8 cents to $4.17, the nation's most expensive. The Gulf Coast is the least expensive at $3.842, after rising 3 cents a gallon. The East Coast advanced 3.8 cents to $3.946.
For state-by-state diesel prices, updated daily, click here.
Dont forget to get a free quote for commercial trucking at berrierinsurance.com or call one of our experts at 530-823-8000. We can offer you the lowest and most comprehensive coverage for your trucks, business, or personal autos!